Summoning the Fountain
Performance sonore
SoundLab: Emilien Ghomi (FR) – Maria Matinyan (ARM/GER) – Lvis Mejía (GER/MX) – Vardan Harutyunyan (ARM)
Gaetan Parseihian (FR)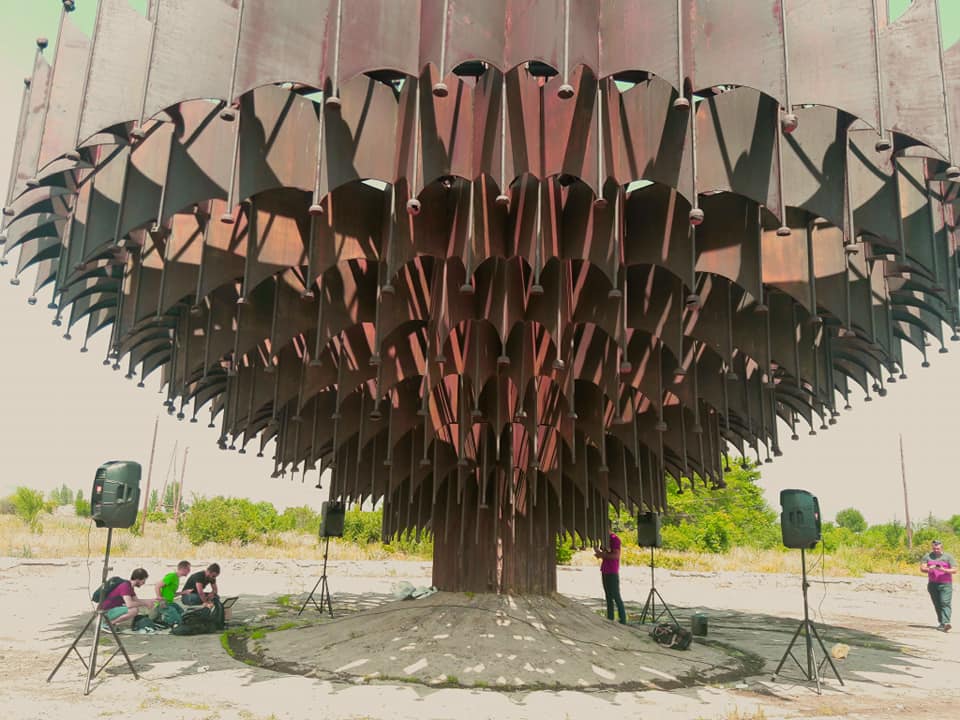 The aim of the work called « [Summoning the Fountain] » is a sonic, ethnographic and philosophical exploration on Gyumri's Iron Fountain. It questions the evolution of its role, status, shape and structure in nowadays' city.
This fountain, built in 1982, is part of a soviet architectural program on building imposing monuments made of iron. It has been partly destroyed by the earthquake in 1988, but remains one of the greatest city's symbols. It is deeply respected by the people living nearby, and it is has been a rich base material for building stories, memories and human experiences through the last 40 years.
We had the chance to interview people who have known the fountain since its construction and an architect working on the archives related to its building. We explored the sonic properties of the material and structure of the monument, by using percussion and vocals as well as technical and digital means in order to provide that fountain a voice that corresponds to its symbolic role in the city. We see that sound happening as a reminiscence of the past, a question to the present, and an experiment on new relations that we all can have with public monuments in the future.